Inka Jungle Trail: best adventure tour in Cusco
Machu Picchu is a fifteenth century Incan city with spectacular, beautiful, and breath-taking scenery, one of the new Seven Wonders of the World. The ruins are situated in the region of Cusco at an altitude of 2,430 metres / 7,970 feet above sea level, and remain a shining symbol of Inca civilization and culture. Most archaeologists believe that Machu Picchu was built as an estate for the Inca emperor Pachacuti.

The Inka Jungle Tour is a trek which combines adventure sports such as mountain biking, rafting, ziplining and hiking over a 4 day route, ending at Machupicchu and Huaynapicchu.
The Inka Jungle Trek is the preferred tour for young people from all over the world who come to Cusco in search of adventure and extreme sports.  As a Tour Operator in Cusco we offer a specialized service, with an exclusive route, qualified guides (fluent in English, and with vast local knowledge), high quality downhill mountain bikes, and the safest options for rafting and ziplining.  We recommend our clients to reserve their tour in advance in order to confirm all their activities and avoid unnecessary risks such as unavailability of equipment, access to Machu Picchu, Huayna Picchu, or even worse be stranded in Aguas Calientes without a return train ticket.
INKA JUNGLE TRAIL ITINERARY:
Alternative Adventure Tours to Machu Picchu
Best Packages To Enjoy Your Holiday In Cusco Region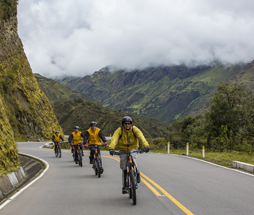 Inka Jungle + CHIMOMA tour (5 days)
Visit 7 cultural and adventurous attractions around Cusco! The first day is a tour to Chimoma - you are going to explore the ruins, platforms and textiles of Chinchero, the famous agricultural laboratory of Moray and finally the picturesque salt mines in the village of Maras.
The following four days the famous Inca Jungle adventure tour will take place! It includes adventure sports like cycling, canoeing, zipline and the visit to Machu Picchu Sanctuary!
You can find the detailed tour description here!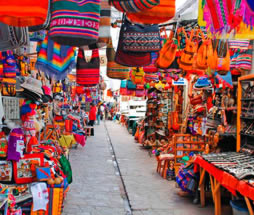 Sacred Valley + Machu Picchu (2 days)
If you do not have much time to visit Cusco this 2 day package gives you the opportunity to visit the archaeological attractions of Pisac, Ollantaytambo and finally Machu Picchu. We will pass through most towns that are part of the Inca Sacred Valley as Coya, Lamay, Calca and Urubamba.
In the afternoon we take the train to Aguas Calientes where we spend the night in a comfortable hotel. The next day we can enjoy the awaited day: Machu Picchu access.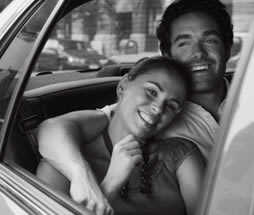 Do you prefer private tours?
Our private service allows you and your family enjoy personalized service which will have no time limit, a guide who will always meet your requirements, comfortable transport and a travel of your own rithm.
Please right to us the amount of days you are planning to stay in Cusco so we could organize a tour for you which would include a guide, accomodation and private transportation.